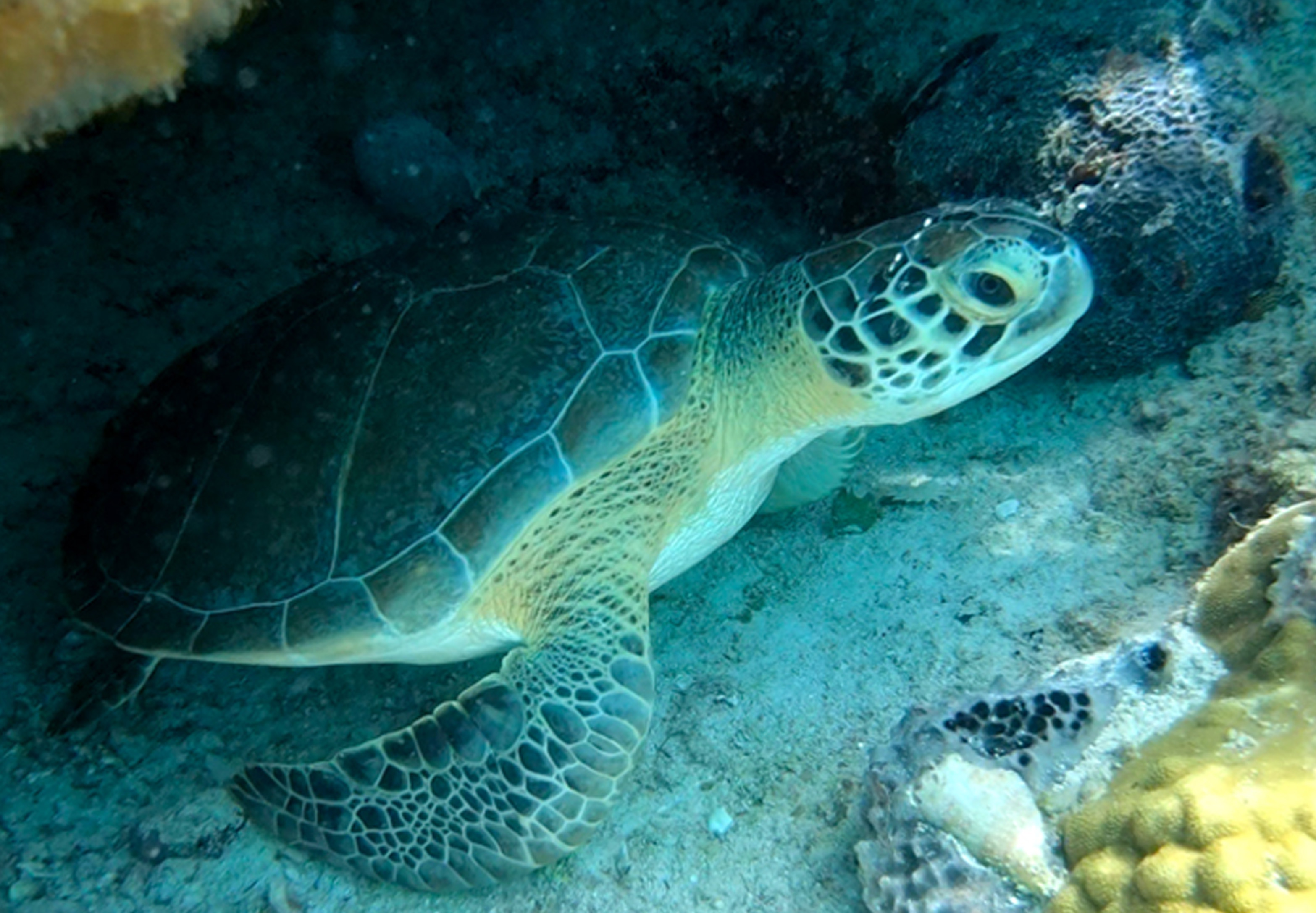 November 20th, 2018: Metal Shark Joins Forces with Bahamas National Trust to Support the Exuma Cays Land and Sea Park
Jeanerette, LA – November 20, 2018: Alabama and Louisiana, USA-based shipbuilder Metal Shark has partnered with the Bahamas National Trust (BNT) to support the preservation of the Exuma Cays Land and Sea Park. Created in 1959 as the world's first protected area of its kind and home to the second-largest coral barrier reef in the western hemisphere, the Exuma Cays Land and Sea Park spans 176 square miles in the Exumas region of the Bahamas, which is a chain of over 365 islands also called "cays."
Globally recognized for its crystal clear waters, vibrant coral reefs, white sandy beaches, many uninhabited cays, and the biodiversity it supports, the park is managed and protected by the Bahamas National Trust, a non-profit organization entrusted with the preservation and management of the Bahamas national park system.
"The waters and islands of the Exumas are near and dear to all of us fortunate enough to have spent time there with our families and friends," said Metal Shark CEO Chris Allard. "When the opportunity arose to work with Bahamas National Trust, we felt it was important to do more than simply sell them boats. Accordingly, we have forged a unique partnership with the goal of supporting the BNT's efforts today and into the future."
Through its partnership with the BNT, Metal Shark will support the park's full-time staff and volunteers by providing boats, technical assistance, and funding to support research, conduct wildlife inventories, and patrol the park's waters to guard against poaching and to prevent damage to the fragile ecosystem.
BNT is currently working with Dean Jones, Metal Shark's VP of Sales for Law Enforcement, Fire Rescue, and Specialty Projects, and the Metal Shark Engineering Team, to optimize the designs of several popular Metal Shark platforms to allow for long-term service in the unforgiving Bahamian environment, with a minimal environmental footprint.
"Vessels of interest to the BNT range from patrol boats for fisheries enforcement, to customized landing craft for habitat restoration, mooring maintenance, and other projects," said Mr. Jones. "In each case, we're working closely with BNT and Exuma Cays officials to assure optimal mission compatibility over the long haul. Any one of these vessels would represent a significant and beneficial upgrade over the aging, secondhand vessels currently being used by the park."
In recent years, the Exumas region has become increasingly popular with tourists and developers alike. Increased vessel traffic, dredging, and the development of nearby cays are threatening the park's fragile ecosystem. If not properly managed, increased recreational pressure at the park will lead to water pollution, over-harvesting and poaching, and the loss of habitat vital for the many endangered species that seek refuge within the park's protected boundaries.
The park's waters have been managed as a "no-take" marine fishery preserve for over 20 years, allowing species such as queen conch, Nassau grouper, and spiny lobster, all under intense recreational and commercial fishing pressure outside the park's boundaries, to reproduce and thrive in a protected environment.
"Beyond providing the BNT with boats and technical resources, we will support them with charitable donations thanks to the generosity of our employees, families, friends, and vendor partners. We will also be leveraging Metal Shark's ample social media reach to raise awareness of the park's needs and to generate donations for its long-term operation," said Mr. Allard. "This is a noble cause that we are proud to support, and we're honored to partner with the Bahamas National Trust to assist with their mission."
Metal Shark has launched a crowd-sourcing campaign to help support the park's needs. Corporate level sponsors as well as individuals are invited to participate in the cause.
Mr. Allard stated, "Obviously no donation is too large, but at the same time, no donation is too small. This is an inclusive outreach effort to bring as many people on board with us as possible, from our vendor partners, to the yachting community, to everyday people interested in preserving this unique and special resource."
To join Metal Shark in support of the Exuma Cays Land and Sea Park by making an online donation, or to find out more, visit: https://www.metalsharkboats.com/exumacays/
Metal Shark is a diversified shipbuilder specializing in the design and efficient high quality construction of welded aluminum and steel vessels from 16' to over 300' for defense, law enforcement, and commercial operators. Key customers include the United States Coast Guard, Navy, Air Force, Army, foreign militaries, law enforcement agencies, fire departments, passenger vessel operators, pilot associations, towboat operators, and other clients worldwide. Metal Shark offers a broad portfolio of globally proven hull designs that may be fully customized thanks to 100% digital design and an in-house team of over 50 naval architects and maritime engineers. With three fully self-contained shipbuilding facilities in Alabama and Louisiana spanning over 75 total acres, Metal Shark's 500+ employees produce over 200 vessels per year with a proud and proven track record of high quality, on-time deliveries. www.metalsharkboats.com