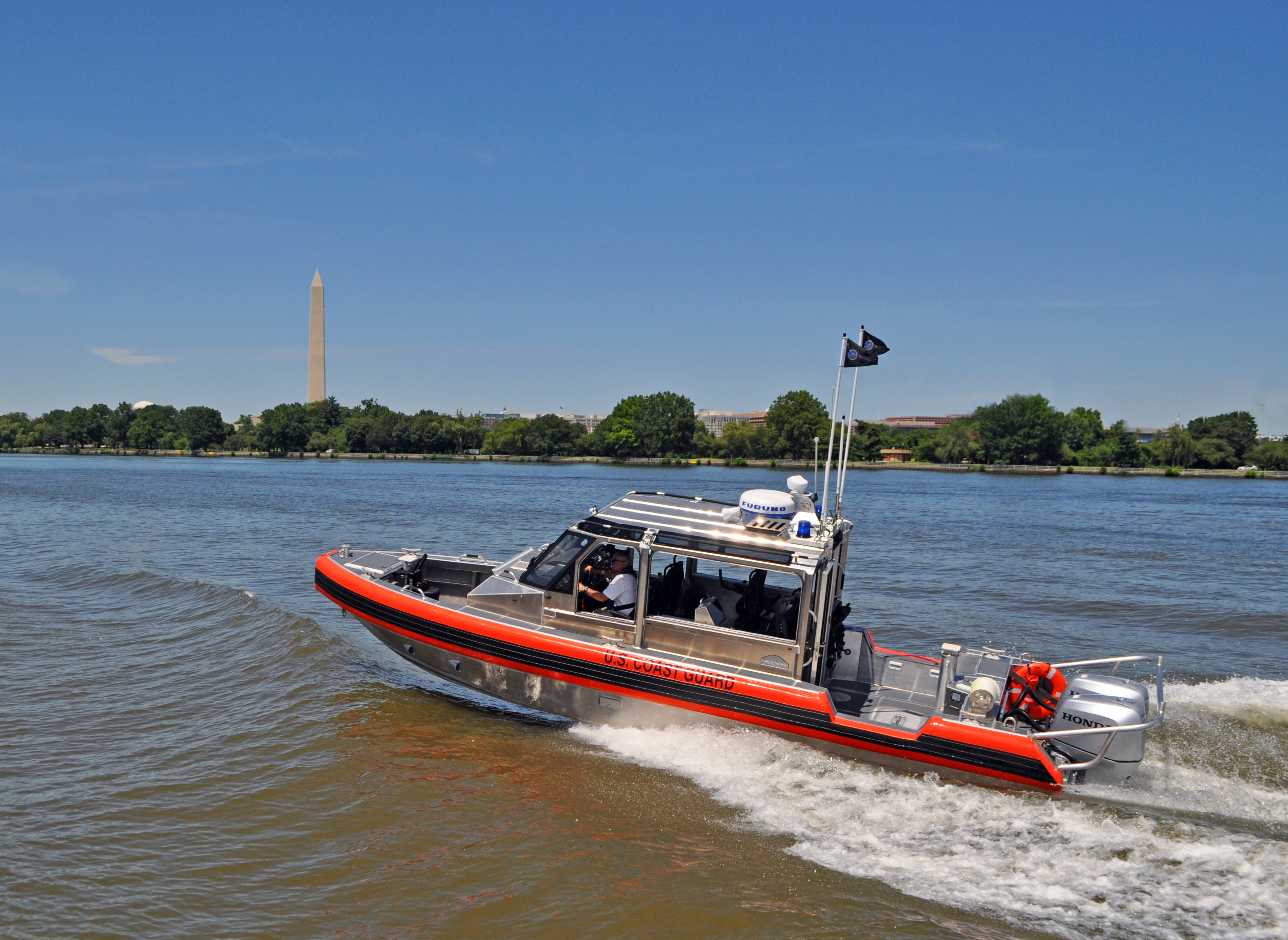 July 7, 2016: Metal Shark Delivers 200th RBS to the United States Coast Guard
Jeanerette, LA – July 7, 2016: Louisiana-based shipbuilder Metal Shark has delivered its 200th Response Boat – Small (RBS) to the United States Coast Guard at Station Sault Ste. Marie in Michigan.
"We're incredibly proud to have reached this milestone in RBS production," said Metal Shark president Chris Allard. "We enjoy a great working relationship with the Coast Guard and we're looking forward to many future RBS deliveries."
In 2012, Metal Shark won the contract to replace the USCG's aging fleet of response boats with its new and decidedly more modern design, based on the company's 29' Defiant-class monohull pilothouse platform. Powered by twin Honda 225 HP outboards, the trailerable, C-130 transportable vessel reaches speeds of 50 knots. The RBS features Metal Shark's signature "pillarless glass" pilothouse, which rewards crews with significantly enhanced visibility and safety compared to conventional pilothouse designs using smaller, framed windows. For the Coast Guard, Metal Shark designed the RBS with quickly-lowering side and aft windows, which convert the enclosed pilothouse to an open cockpit.
The 470-boat, $192 million contract for the RBS-II was one of the largest boat buys of its kind for the U.S. Coast Guard. Metal Shark was selected as one of two finalists for the contract and won out after an exhaustive series of head to head tests proved the merits of the company's innovation and substantial investment in new technology.
Serialized production of the RBS is ongoing at Metal Shark's Jeanerette, Louisiana production facility, with new vessels completing weekly.
Established in 1986, Gravois Aluminum Boats LLC, and its government/commercial boat entity Metal Shark Boats are leading suppliers of custom boats for defense, law enforcement, and commercial entities. Key customers include the United States Coast Guard, Navy, Air Force, Army, foreign militaries, port operators and pilot associations, fire departments, and commercial entities worldwide. From its two fully self-contained facilities in South Louisiana, Metal Shark produces a wide range of custom monohull and catamaran patrol boats, fireboats, pilot boats, passenger vessels, and other specialty vessels up to 250'. Visit the company's website at www.metalsharkboats.com.